Outbreak of the 1918 Revolution in Schleswig-Holstein
Project text
Szenography
Graphics
Media
Print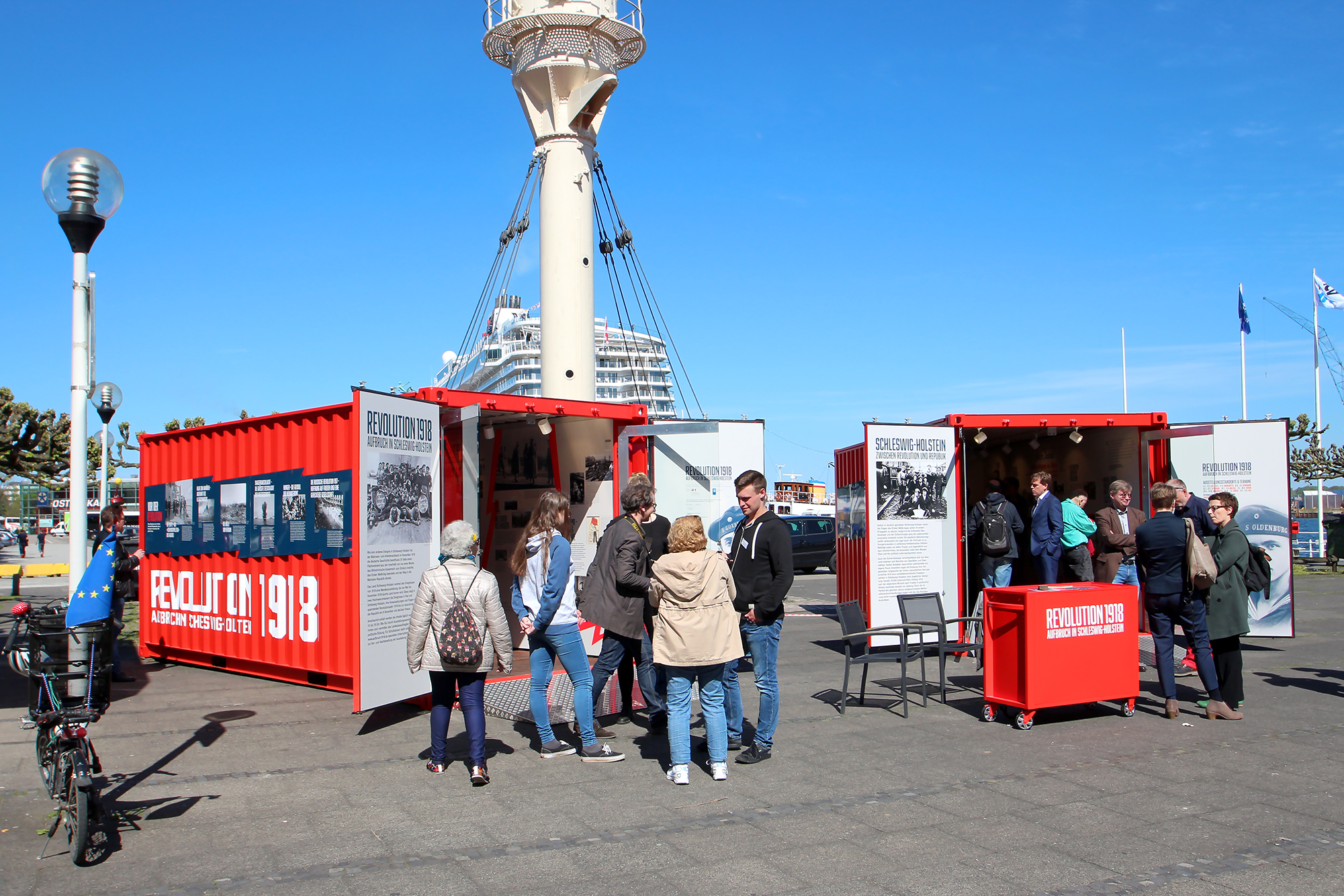 Client:
Ministry of Education, Science and Culture of Schleswig-Holstein
Location:
10 locations in Schleswig-Holstein, Germany
Duration:
May – November 2018
Area:
Two ocean-going containers
Project text:
The state of Schleswig-Holstein dedicated a travelling exhibition, which visited ten towns and cities in the region from May to November 2018, to the sailors' and workers' revolt of 1918 on its 100th anniversary. The exhibition was presented in two shipping containers and explored the events that took place in Kiel and the whole of Schleswig-Holstein in the gripping revolutionary year 1918, as well as the conditions that led to revolution and its consequences right up to the founding of the Weimar Republic on 9 November 1918. The contents of the exhibition were presented to the public by exhibition educators from the Regional Center for Political education (Landesbeauftragte für politische Bildung).
As an agency we provided general contractor services to this project and were thus involved in the entire concept development process, the detailed planning and the realization. This applied not only to the exhibition contents including the media used, the exhibition technology and the graphic design of the spaces, but also to the general project calculation and supervision of the production work of all trades involved.
Tasks:
Content Concept, creative realisation, media production, logistics of the travelling exhibition, general contract manufacturing and operation, PR and marketing, event management, training and administration of guides
Project by Iglhaut + von Grote