Angst – a typically German emotional state?
Project text
Szenography
Graphics
Media
Print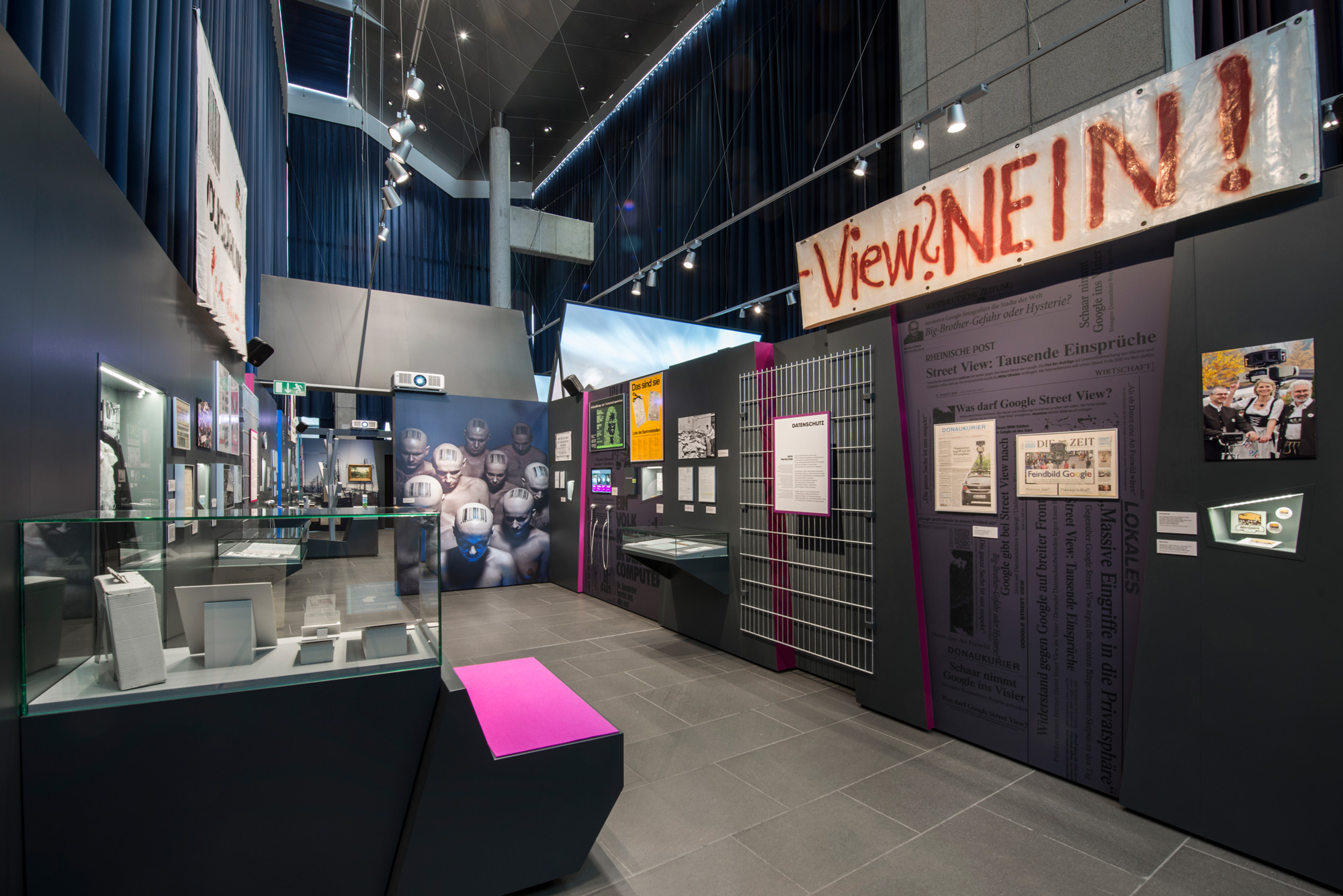 Client:
Stiftung Haus der Geschichte der Bundesrepublik Deutschland
Opening:
October 2018 to May 2019, from October 2019 in the Zeitgeschichtliches Forum Leipzig
Project text:
This special exhibition explores the issue of the collective fears of the Germans and sheds light on what moved and what has moved the Germans since the dramatic turning point caused by the Second World War. The subjects Fear and Immigration, Fear of an Atomic War, Fear of Environmental Destruction and Fear of Total Surveillance are examined in the exhibition's four sections.
The images, objects and media contributions compiled by Bonn's Haus der Geschichte are presented in a highly compact, richly stocked and carefully curated exhibition. Large-scale projections of visual materials and slogans from the four subject areas reinforce the very present atmospheric density. Hands-on stations prompt the exhibition visitors to join in and to reflect on their impressions.
Tasks:
Conception and design of the travelling exhibition (all HOAI phases): exhibition design, graphics and lighting, design and production of the exhibition media, media hardware planning, production management, cost controlling, expenditure reports
Project by Iglhaut + von Grote