WAR! Jews between the fronts 1914–1918
Project text
Szenography
Graphics
Media
Print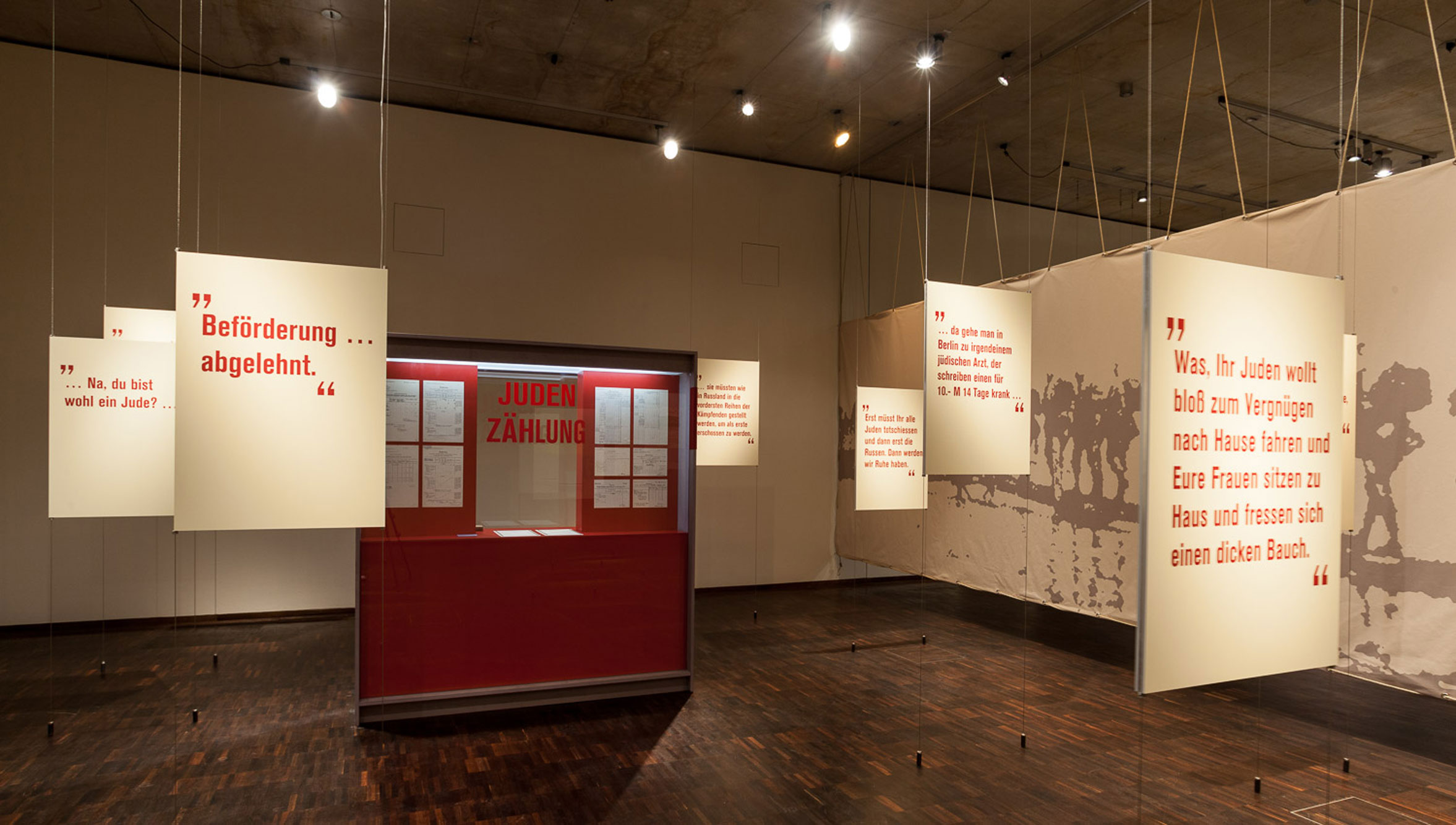 Client:
Jewish Museum Munich
Duration:
July 2014 – February 2015
Project text:
The exhibition War! Jews Between the Fronts 1914–1918 sheds light on the First World War as a "Jewish experience" and as a decisive cultural and historical turning point in the past century. The historical events are presented from the personal autobiographic perspective of Jewish soldiers in the Bavarian Army.
The exhibits, which were mostly personal objects, formed the heart of this exhibition. They show in a highly accessible manner the transformation from the recruitment and enthusiastic war patriotism of Jewish soldiers up to their massive marginalisation. In this presentation, each thematic section of the exhibition is provided with a corresponding spatial implementation. As such, the ambitious narrative oscillates between presentations of the global context and the personal experiences of individuals. The material and colours as well as the typography reflect the sparsity of the world of war: green and grey tones, felt and coarse fabrics characterise the exhibition and the catalogue. The exhibition is accompanied by an in-depth multimedia presentation of the historical documents at audio and film stations.
Tasks:
Concept, design and production management of the main exhibition (all HOAI phases):
Exhibition design, graphics and light, design and media production, technical planning, catalogue and printed matter, production management, cost controlling, expenditure report
Project by Iglhaut + von Grote