ANOHA children's world in the Jewish Museum Berlin.
Project text
Szenography
Graphics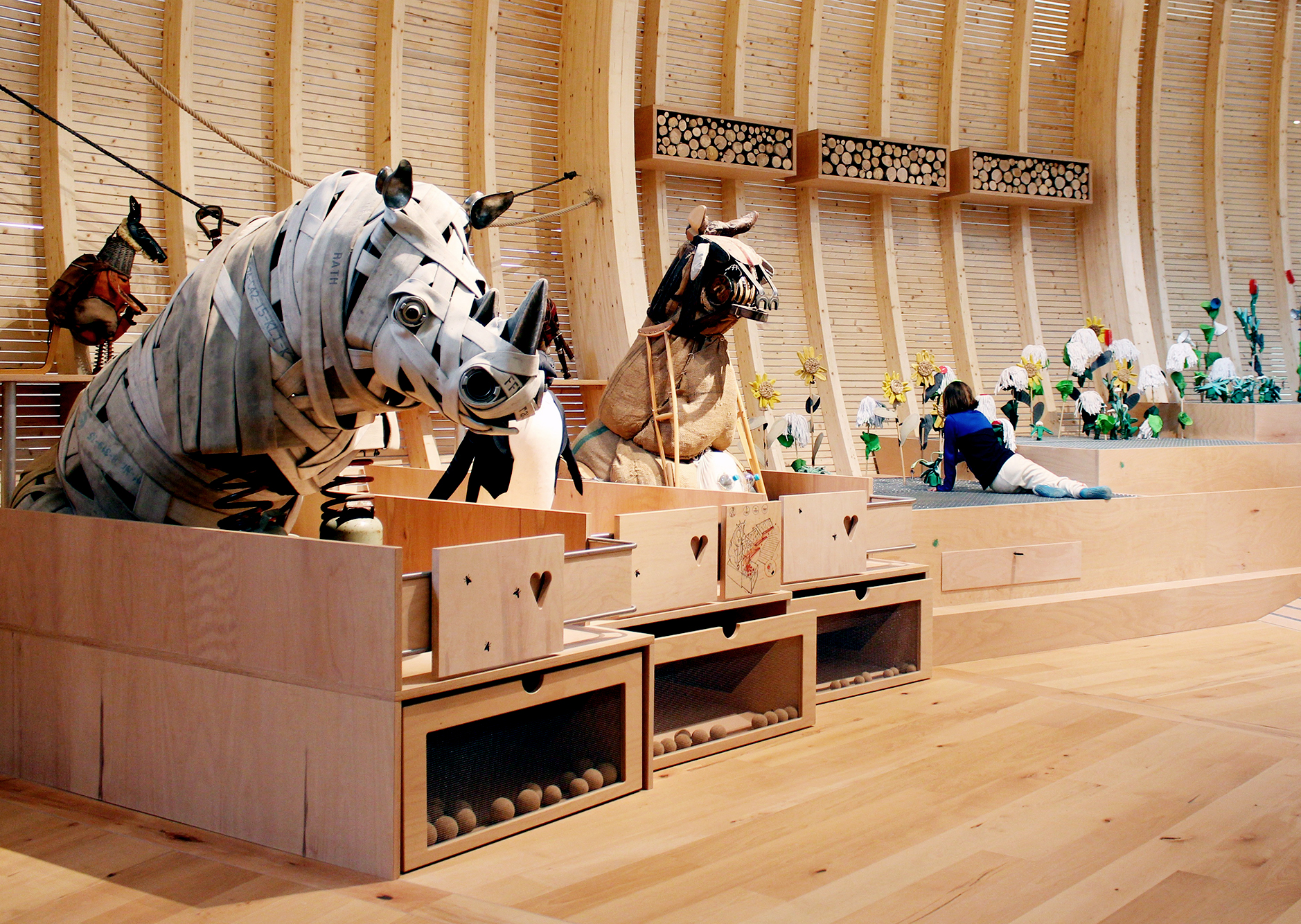 Client:
Jüdisches Museum Berlin/Olson Kundig, Seattle
Project text:
The newly created children's section at Berlin's Jewish Museum, ANOHA, plays in a very special and creative way with the familiar but still fascinating subject of Noah's Ark. It is a story that conveys and symbolises, more than almost any other in our diverse and globalized world, the ideas of living together peacefully, with an open mind and respect towards one another. The interactive and very hands-on world of experience that was created here offers children and the adults accompanying them the chance to rediscover the biblical tale of Noah's Ark from a very new perspective. The underlying concept of holistic learning was designed in line with the Hands On – Minds On approach. It helps children to explore and experience the different rooms and installations of the exhibition using all their senses, inviting them to not only look, but also discover, move, touch and thus "grasp" the exhibition in the truest sense of the word.
The design framework where this takes place is a modern equipped wooden ark that stretches throughout the entire exhibition space. It is filled with various interactive stations whose main protagonists are, of course, animals from all over the world. The animals themselves were reinterpreted in an imaginative way by various artists using recyclable materials.
Tasks:
Planning and production management of the permanent exhibition (HOAI phases 1-3 collaboration,HOAI phases 4-9):
Exhibition design, graphics and lighting, design and production of exhibition media, media hardware planning , production management, cost controlling, expenditure reports
Project by Iglhaut + von Grote