Borderland Museum Eichsfeld
Project text
Szenography
Graphics
Media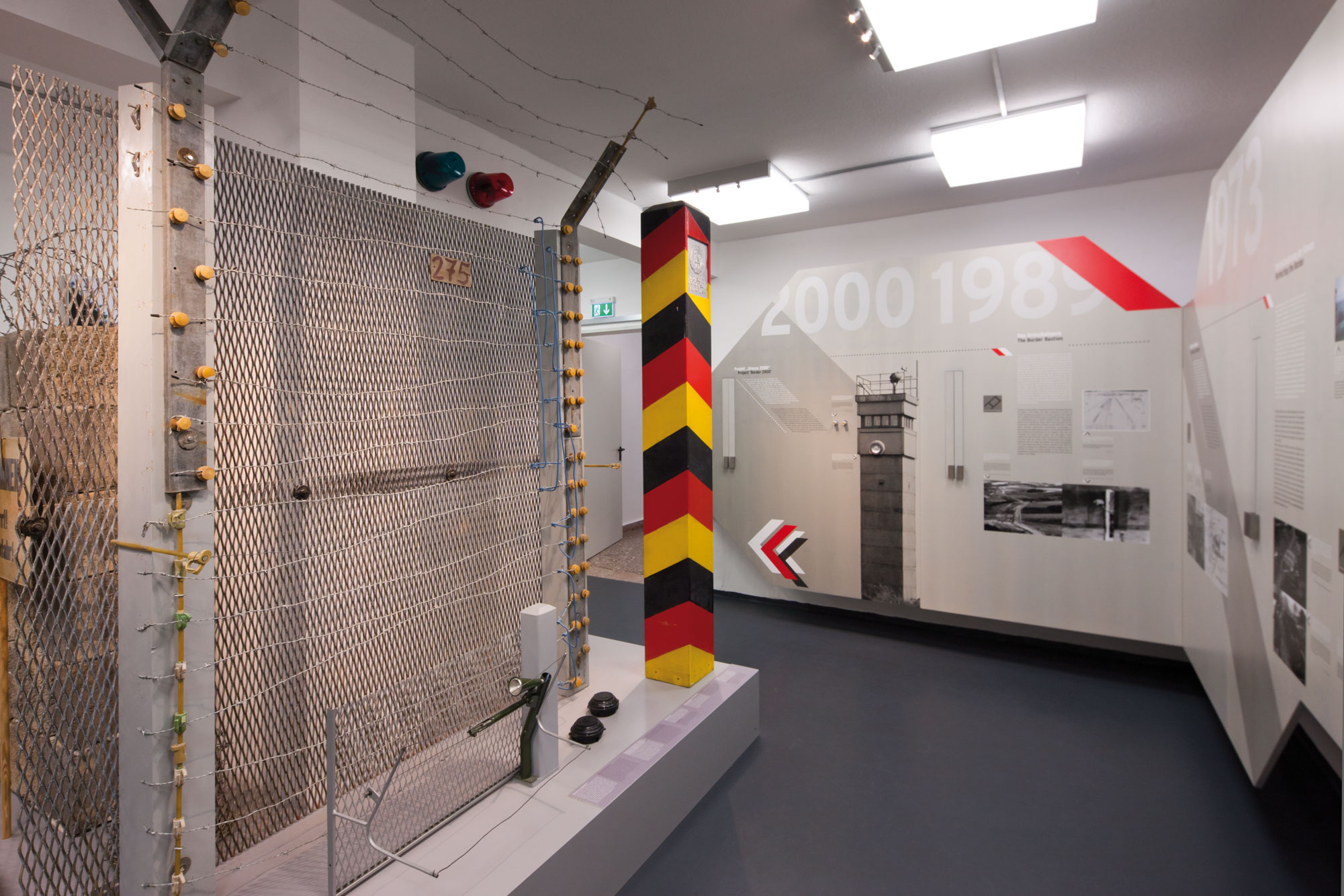 Client:
Borderland Museum Eichsfeld
Location:
Teistungen, Region Eichsfeld, Thüringen
Area:
900 qm und Außenraum
Project text:
The Borderland Museum Eichsfeld and the former Duderstadt-Worbis border crossing act as an important memorial to the history of the German-German border. This monument was provided with a completely new conceptual design twenty years after the fall of the Berlin Wall. The exhibition in three listed historical buildings belonging to the former border control facilities also include the exterior grounds and the green belt along the former internal German border as the Biotopverbund Grünes Band (Green Belt Biotope). The leitmotiv for the design is a continuously unwinding ribbon what reflects both the geographical and the construction aspects of the border. This "ribbon" also acts as a guidance system, a graphic carrier, spatial divider, podium and display cabinet both inside and outside the listed building. The reserved colour scheme of the white rooms and their grey floors reflect the bleakness of the rooms and their original utilisation as administrative buildings.
Tasks:
Concept, design and production management of the permanent exhibition (all HOAI phases) in cooperation with Thilo Fuchs, Tatin Berlin.
Exhibition design, graphics and lighting, design and production of exhibition media, media hardware planning, design of educational rooms and foyer of the museum, collaboration on the refurbishment concept, design and production of guidance system (signage) exterior areas and border pathway, cost controlling, production management, expenditure reports
Project by Iglhaut + von Grote