Fürstenberg Porcelain Manufacturer – Museum in a Castle
Project text
Szenography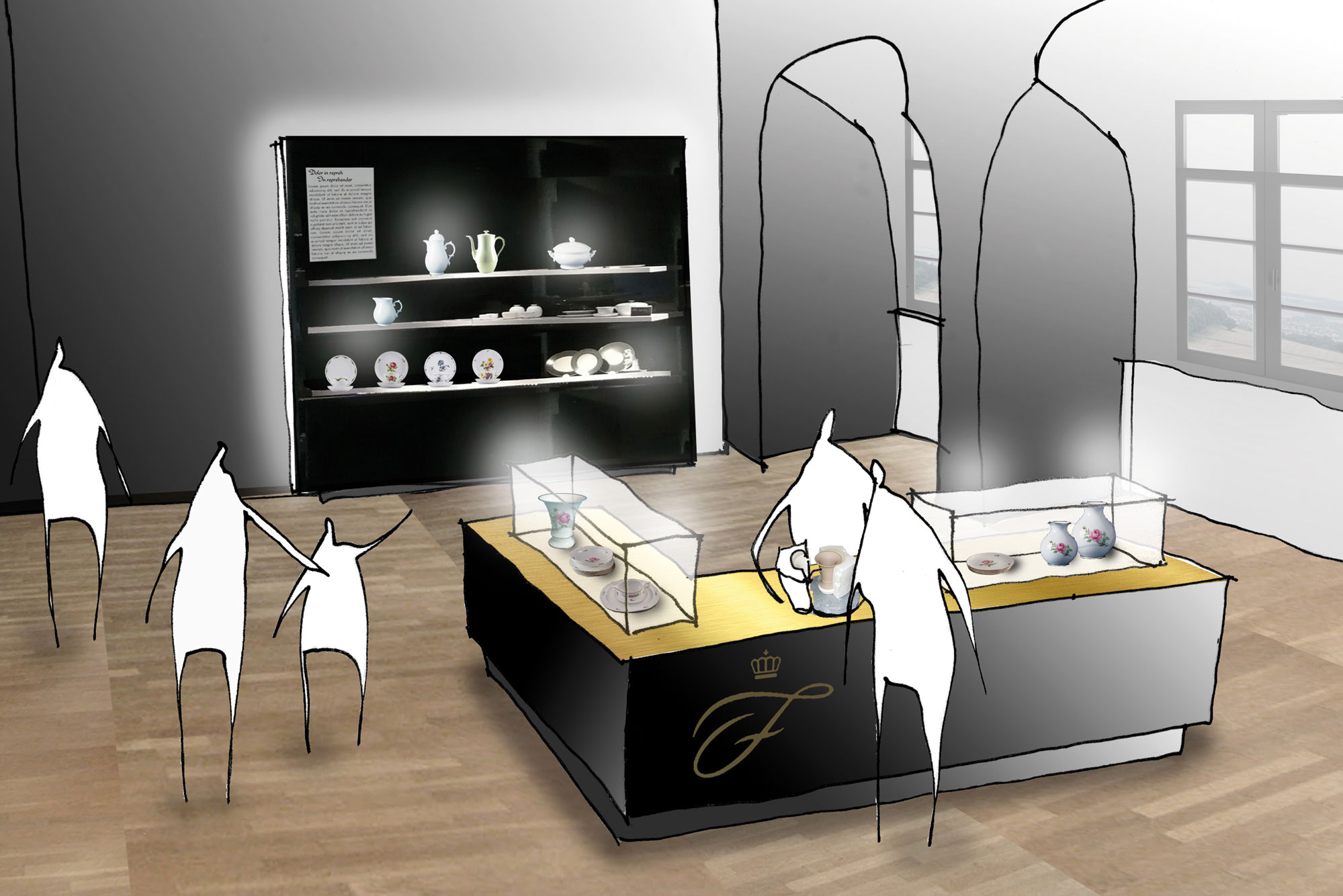 Client:
Porzellanmanufaktur Fürstenberg – Museum im Schloss
Project text:
Still very much marked by its royal beginnings in the hunting castle of Carl I in the middle of the 18th century, the Fürstenberg Porcelain Manufactory has been now producing porcelain of the highest quality in the historical listed building for 265 years. An extensive modernisation of the ensemble also served to strengthen the Fürstenberg brand. The master plan drawn up for this purpose builds upon the cultural and historical core of the project, an attractive and innovative museum that documents the history and contemporary situation of the manufactory. The exhibition concept skillfully intertwines the historical building structures with a modern presentation of exceptional pieces from the past centuries as well as the present collection. Visitors can enjoy their museum tour hands-on in a visitor centre where they can have a go at producing their own porcelain pieces.
One of the first steps was to create the information and guidance system on the castle grounds. Complementary features of the concept such as regular guided tours through the ensemble, access to the sales area via the castle courtyard and an upgrading of the catering facilities are to be implemented step by step. Realisation of the master plan was based on a detailed cost calculation of the individual measures together with an exact schedule taking into consideration operating interests and requirements.
Tasks:
Basic concept, creating a master plan and sponsoring documents to organise a permanent exhibition.
Projekt von Iglhaut + von Grote