The Schöningen Spears – Man and Hunting 400,000 years ago
Project text
Szenography
Graphics
Print
Media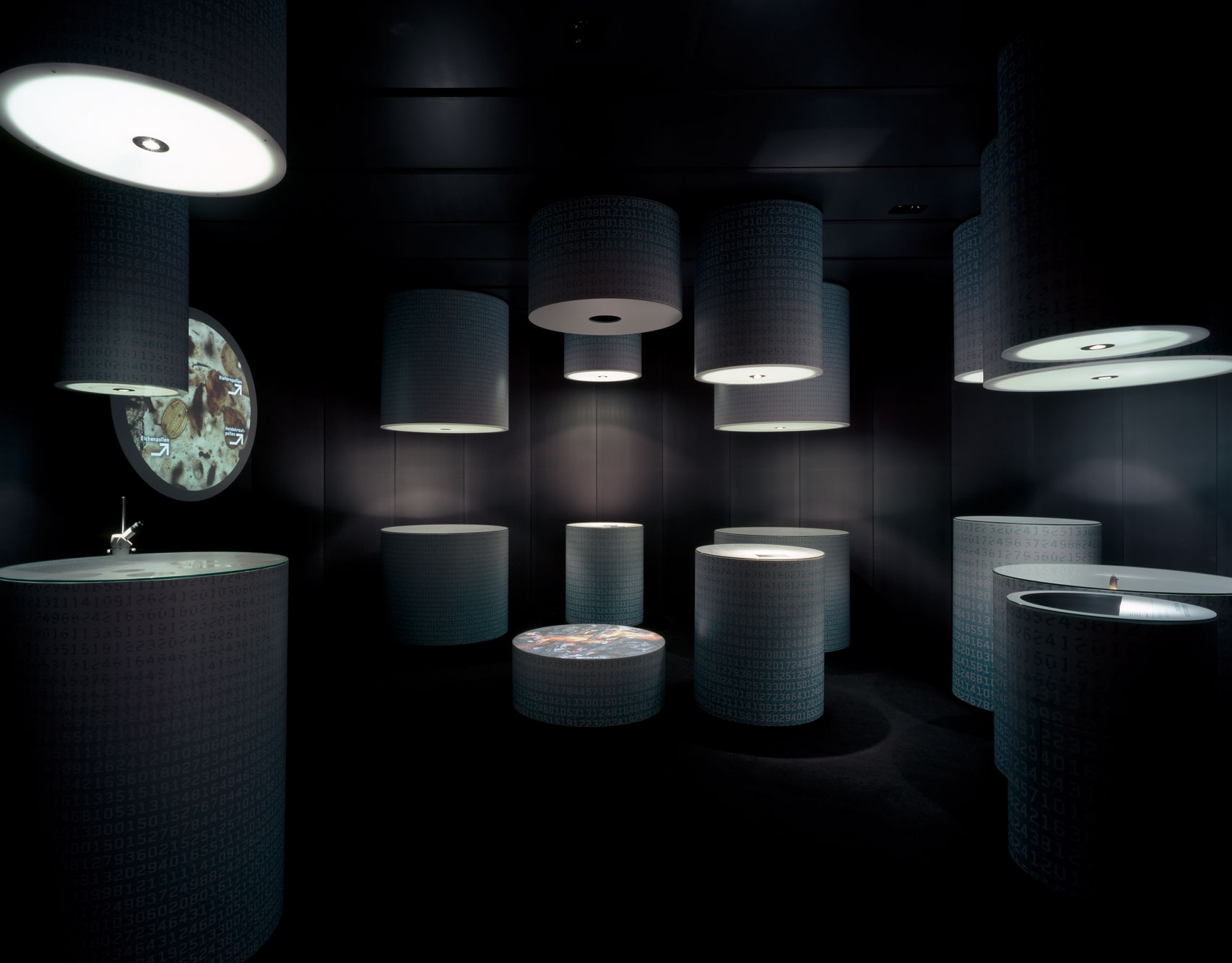 Client:
Ministry for Science and Culture, Hanover
Location:
Braunschweig and Hanover
Duration:
November 2007 – July 2008
Project text:
A world sensation was discovered near Schöningen in Lower Saxony: eight well-preserved wooden spears from the Palaeolithic found by archaeologists that provide hitherto unimagined proof of the great technical skills of the Homo erectus. They provide spectacular new knowledge about the history of the development of people who lived more than 400,000 years ago. Reason enough to present the spears in a newly designed exhibition together with numerous other information and exhibits. The exhibition design and technology were determined by the highest technical and preservatory requirements for presenting the artefacts. The wooden palaeolithic weapons were exhibited in cooled and sterile water cabinets that are similar to aquariums in order to protect and conserve them in the best possible way.
The guiding design idea for the exhibition was to approach it from the perspective of a travelling researcher in search of foreign cultures. In order to fittingly present the sensational insight the exhibition allows into the life of people 400,000 years ago as a discovery of the unusual, motifs from the context of space travel and the science-fiction genre of the Space Opera were applied. As it was planned from the very beginning to send the exhibition on tour, an additional challenge was to develop a modular system that could be used in spaces with different layouts.
Tasks:
Concept, design and production management of the touring exhibition (all HOAI phases) 
Exhibition design, graphics and light, design and production of exhibition media, media hardware planning, conceptual collaboration, production management, cost controlling
Project by Iglhaut + von Grote