Tell me about animals
Project text
Szenography
Media
Print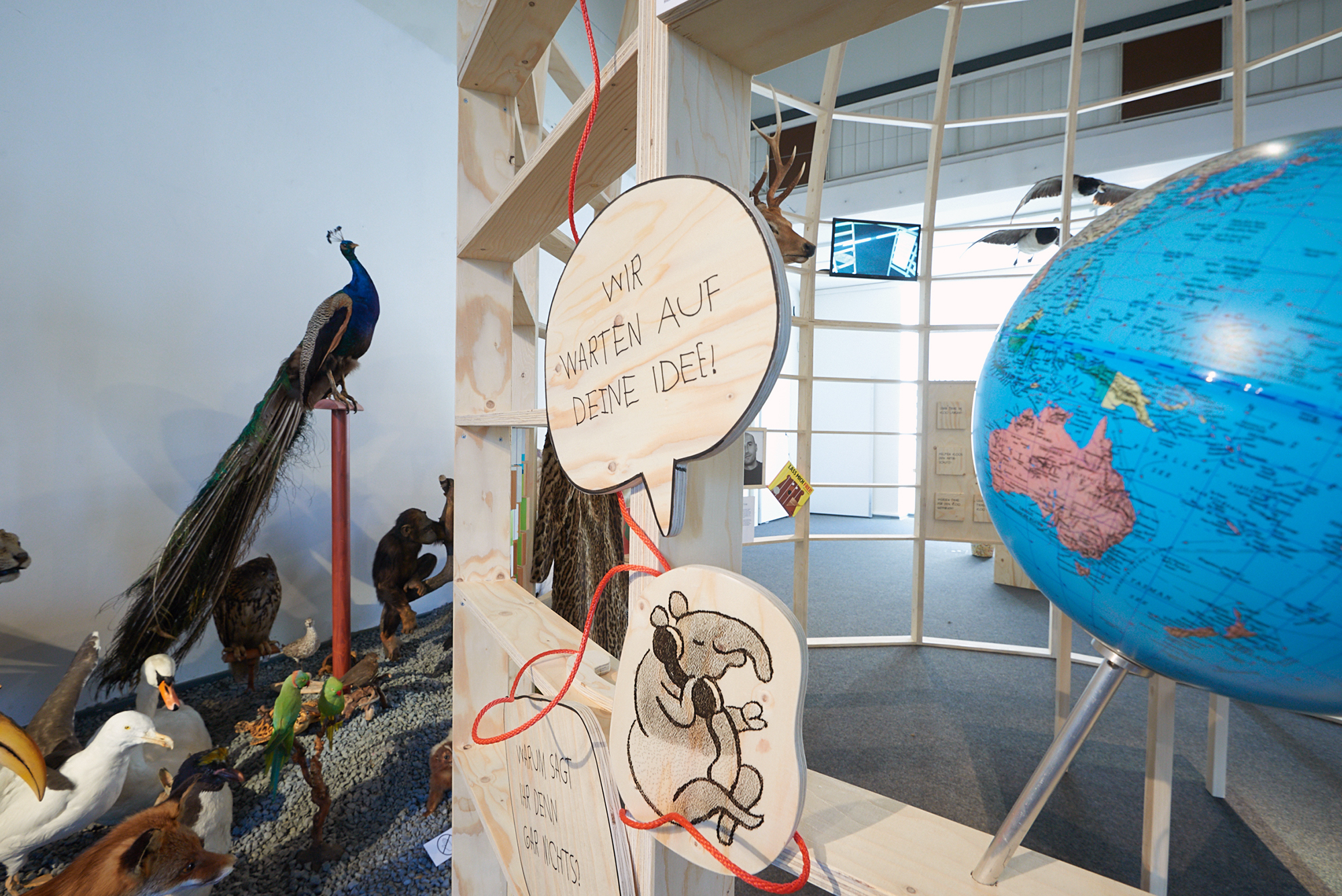 Client:
Landesmuseum Natur und Mensch Oldenburg
Duration:
November 2018 to May 2019
Project text:
The special exhibition "Tell Me about Animals – Animals in Children's Literature and Nature" shows the different relationships between humans and animals presented in children's literature and other fictional texts. The visitors are given the opportunity to approach the subject matter in a playful and interactive way from the perspectives of nature studies and children's literature. To this end, the exhibition was designed to be exciting and interactive, and its various hands-on exhibits make it an experience to remember for young and old alike. The exhibition architecture, which is inspired by stage productions and children's theatre is made of simple natural materials that are used in stage design, all of which are untreated and therefore recyclable.
The exhibition was created in cooperation with the Landesmuseum Natur und Mensch Oldenburg (the State Museum for Nature and People Oldenburg) and the Forschungsstelle Kinder- und Jugendliteratur an der Carl von Ossietzky Universität Oldenburg (the Research Centre for Children's and Youth Literature at the Carl von Ossietzky University Oldenburg).
Tasks:
Concept and design of the special exhibition (all HOAI phases): Exhibition design, graphics and lighting, media hardware planning, printed matter, production management, cost controlling, expenditure reports
Project by Iglhaut + von Grote